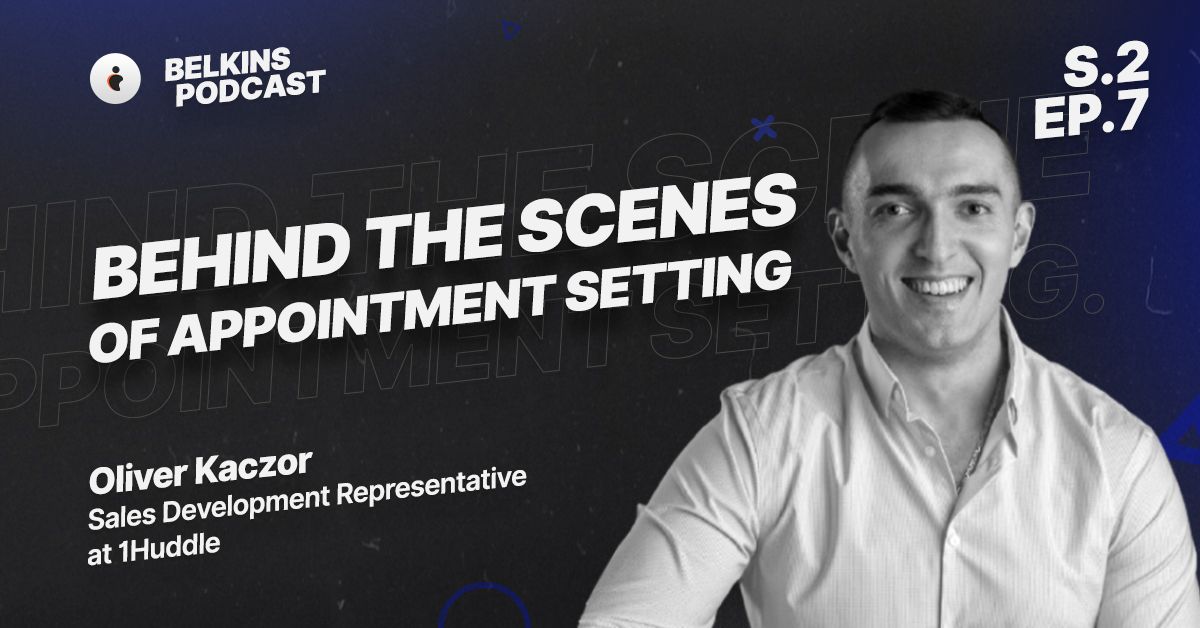 Behind the Scenes of Appointment Setting.
Today, Michael's guest is Oliver Kaczor, Sales Development Representative at 1Huddle.
Oliver is a top-performing SDR in his company always hitting his sales quota. Oliver works for 1Huddle, a game-based training platform that engages employees through daily training games.
In this episode, both Oliver and Michael talk through best practices Oliver uses on a daily basis to book appointments with C-level decision-makers in top-tier companies globally.